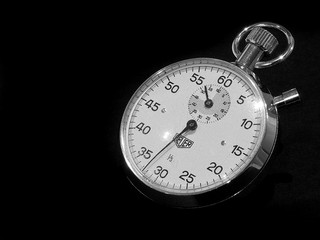 For the past few years, we've been measuring page load times as a key metric for the usability of a website and the user experience it delivers. In a recent post, we reported that the optimal page load time is still less than <three seconds—any longer and sites risk losing customers and sales.
However, a recent study from Radware indicates that websites are not doing a good job of meeting these page load expectations. Websites for the top 500 U.S. retailers are still too slow and continue to get slower; according to the study, page loads have slowed down 14 percent since the summer of 2013, and are 16 percent slower than they were in the fall of 2012. This correlates to the growth in web page size, which has ballooned from 1.28 MB at year end 2012 to 1.7 MB at year end 2013.
Time to Interact – User Experience Monitoring
A new performance metric has come on the scene that is less about measuring the actual time it takes for an entire page to load and more about measuring how long it takes for the page to deliver the experience the website visitor is seeking. Time to Interact (TTI) pinpoints the most critical moment in a page load—the moment the page's primary interactive content is displayed and becomes interactive –from the end user's perspective. Proponents say this is the new metric to watch because users do not need to wait until the entire page loads to begin to interact with the site. Ideally their experience with a website using TTI as an indicator would be better than using TTL (Time to Load).
The bad news: TTI—while faster than TTL—is still slower that what users expect from their website experience, based on the survey mentioned above. When the top 500 retail websites were surveyed, the median TTI was 5.3 seconds. Of the top 100 sites, only 18 percent became interactive in >three seconds and 26 percent took <eight seconds to become interactive.
With metrics trending the "wrong way" from optimal customer experience, what can businesses do? Many organizations have already recognized customer experience as a real online differentiator and are taking measures to analyze and improve both their TTI and TTL.
Dotcom-Monitor's BrowserView Monitoring solution helps companies measure and analyze their website performance on different browsers throughout the world, giving them a real-time view of any issues that are impacting a visitors' user experience.  For example, if an page or even an element on a page, is causing issues, an alert is created and diagnostics are provided to help quickly pinpoint the issue. Because another great "speed" metric is how quickly a website administrator can respond when website performance is compromised.