All-In-One Web Monitoring Platform
Monitor the functionality of complex websites, web applications, APIs, and web services.
The Tools You Need to Ensure an Outstanding User Experience
Get the data your team needs to improve and maximize uptime, performance, and availability.
The Industry Leader in Web Monitoring
Trusted by enterprises worldwide, Dotcom-Monitor sets the benchmark in web monitoring precision. Harness the power of our advanced tools and analytics to ensure every digital interaction stands out in performance and reliability.
Get a holistic view of end-to-end performance for geographically distributed users. Choose from any of our 30+ worldwide locations to monitor uptime and connectivity.
Measure actual performance of your websites and applications by monitoring performance from within real browsers like Chrome, Internet Explorer, Android, and iOS.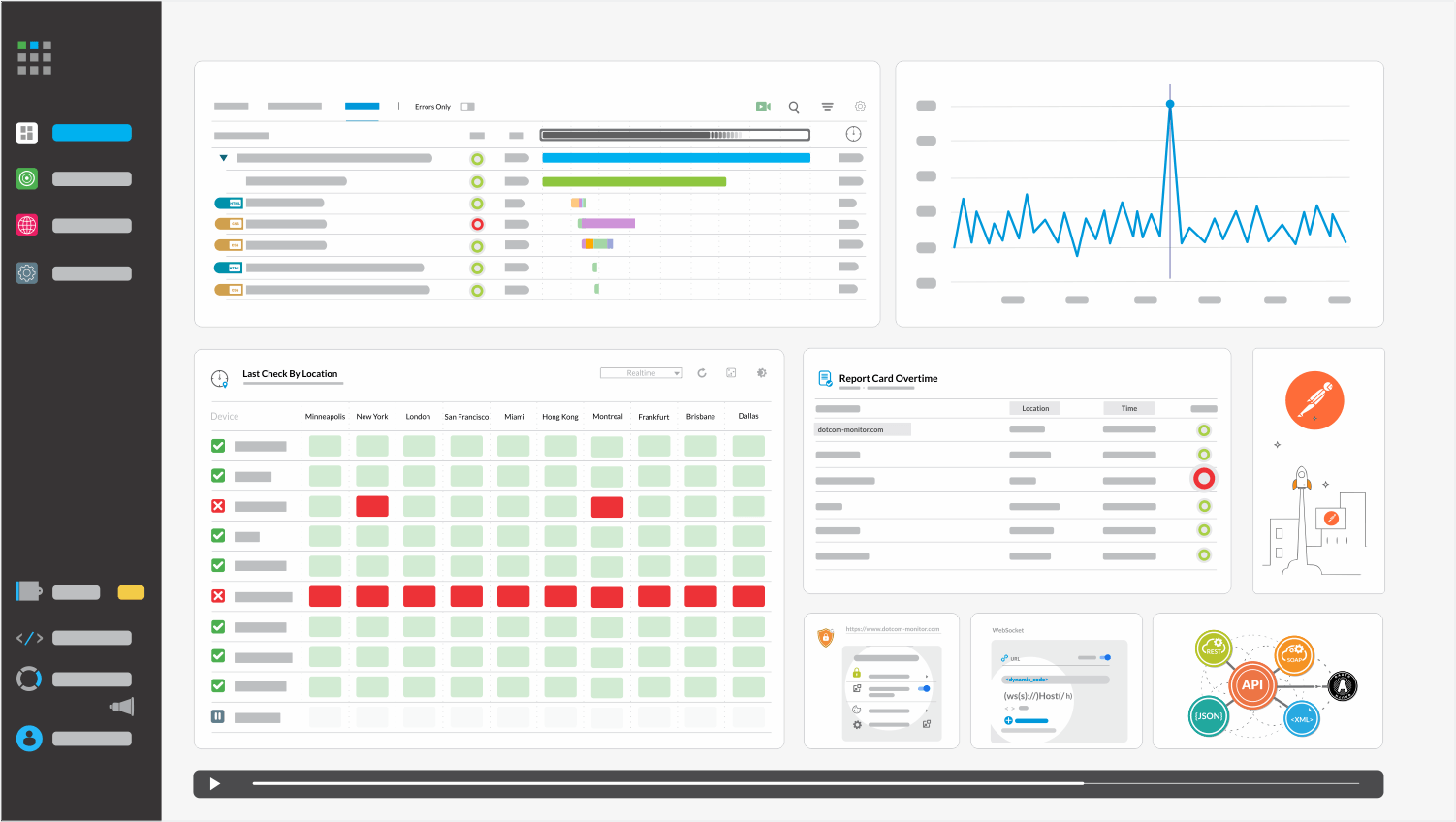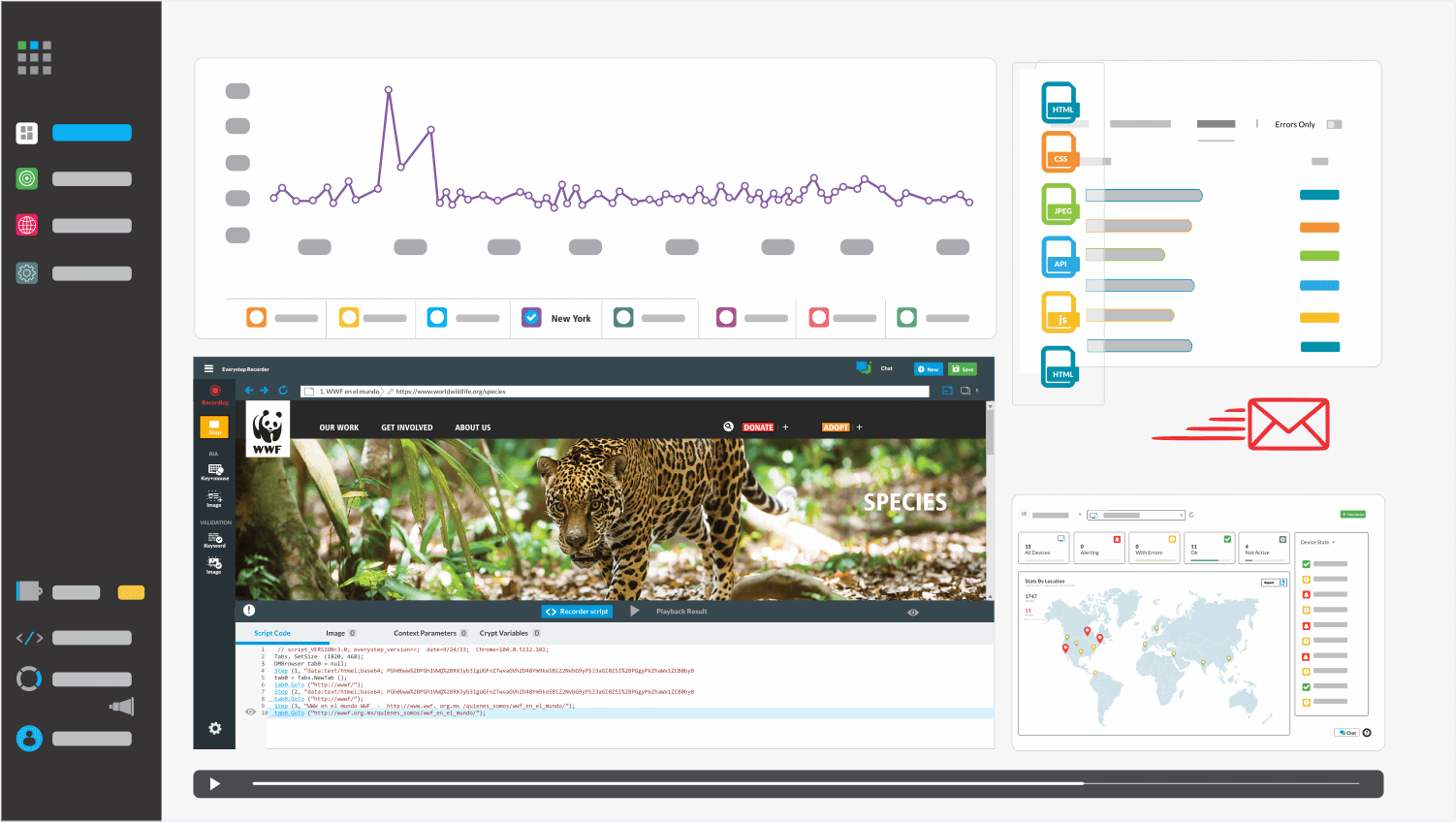 Effortlessly record custom sequences to scrutinize the interactive components of websites and web applications.
Unparalleled Performance Insights
Monitor your websites, web applications, and APIs like never before. Stay proactive, not reactive. Ensure every digital interaction delivers a peak experience for your users.
Seamlessly Integrate Your Applications with Dotcom-Monitor
30-Day Free Trial. No Credit Card Required.