Monitor Websites, Web Applications, & APIs in Real-Time
Get instant alerts to quickly resolve any issues with your web services. We continuously test the functionality, performance, and availability of websites, web applications, and APIs from multiple points on the Internet and from inside your network.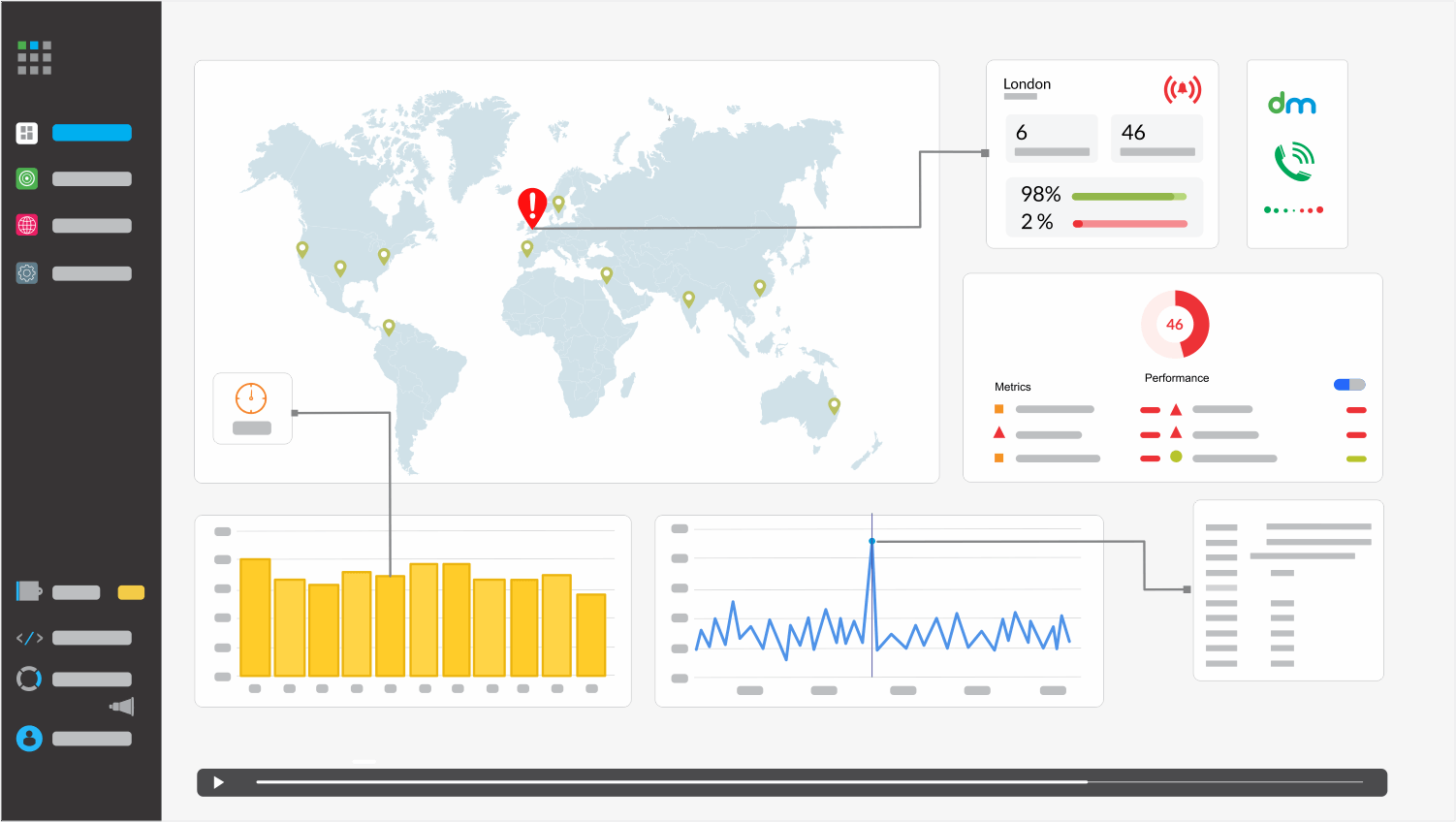 Advanced Monitoring Solutions
Monitor your apps and services in real time. Find the problem and fix it fast with expert help from our 24/7, on-call support engineers!
Our web application monitoring solution mimics user interactions using automated tests, ensuring seamless experiences with e-commerce checkouts, login forms, and more. Gain actionable insights into performance, benchmarks, and historical data, and receive instant alerts to address issues before they impact real users.
Everything you need to monitor the uptime, performance, and functionality of your web APIs and web servers. Get in-depth performance analysis and functionality checks that help you proactively identify issues and resolve them fast. Benefit from data-driven analytical reports and real-time alerts, helping you optimize and maintain a high-performance service.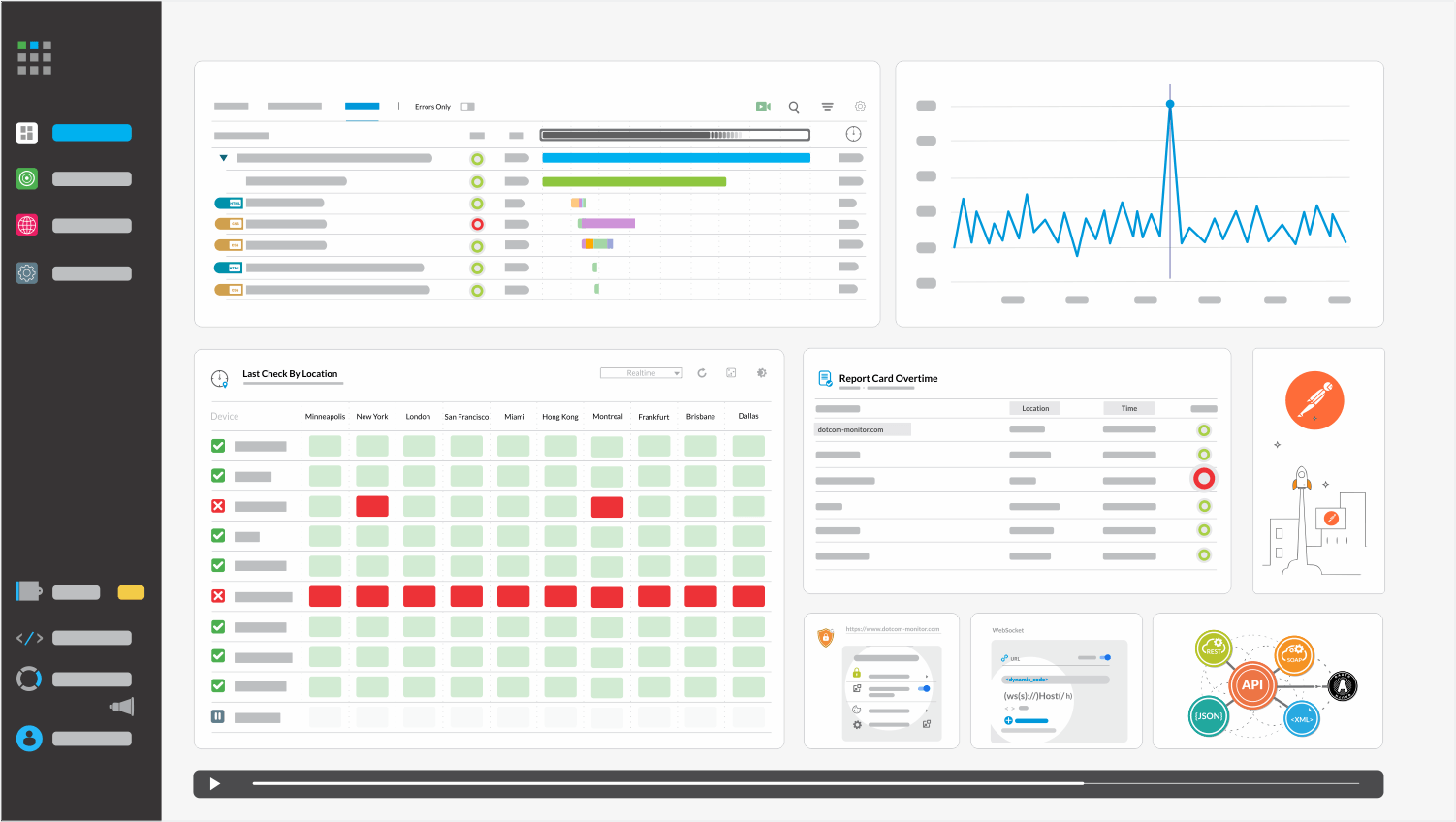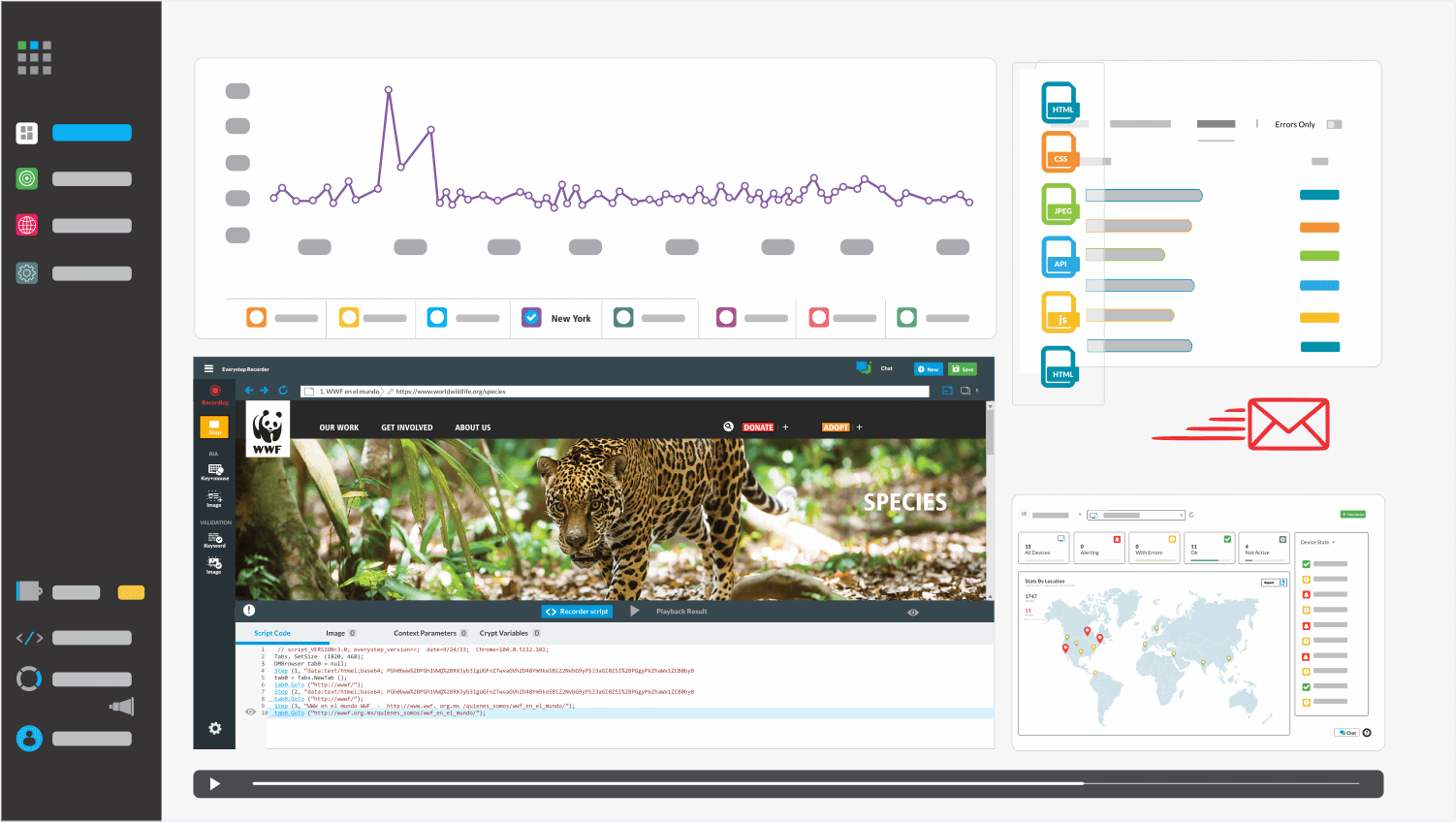 Evaluate and monitor global webpage loading processes to pinpoint performance bottlenecks. Dive deep into loading stages, such as DNS resolution, SSL negotiation, and time to first byte (TTFB). Detect issues like high latency or disruptive dependencies and stay informed with real-time alerts. Ensure optimized and user-friendly experiences for visitors from any location.
Monitor networks and multiple services such as DNS, Email, FTP, SIP, and DNSBL for uptime, functionality, and performance. Stay ahead of potential disruptions by identifying anomalies and assessing network health in real-time.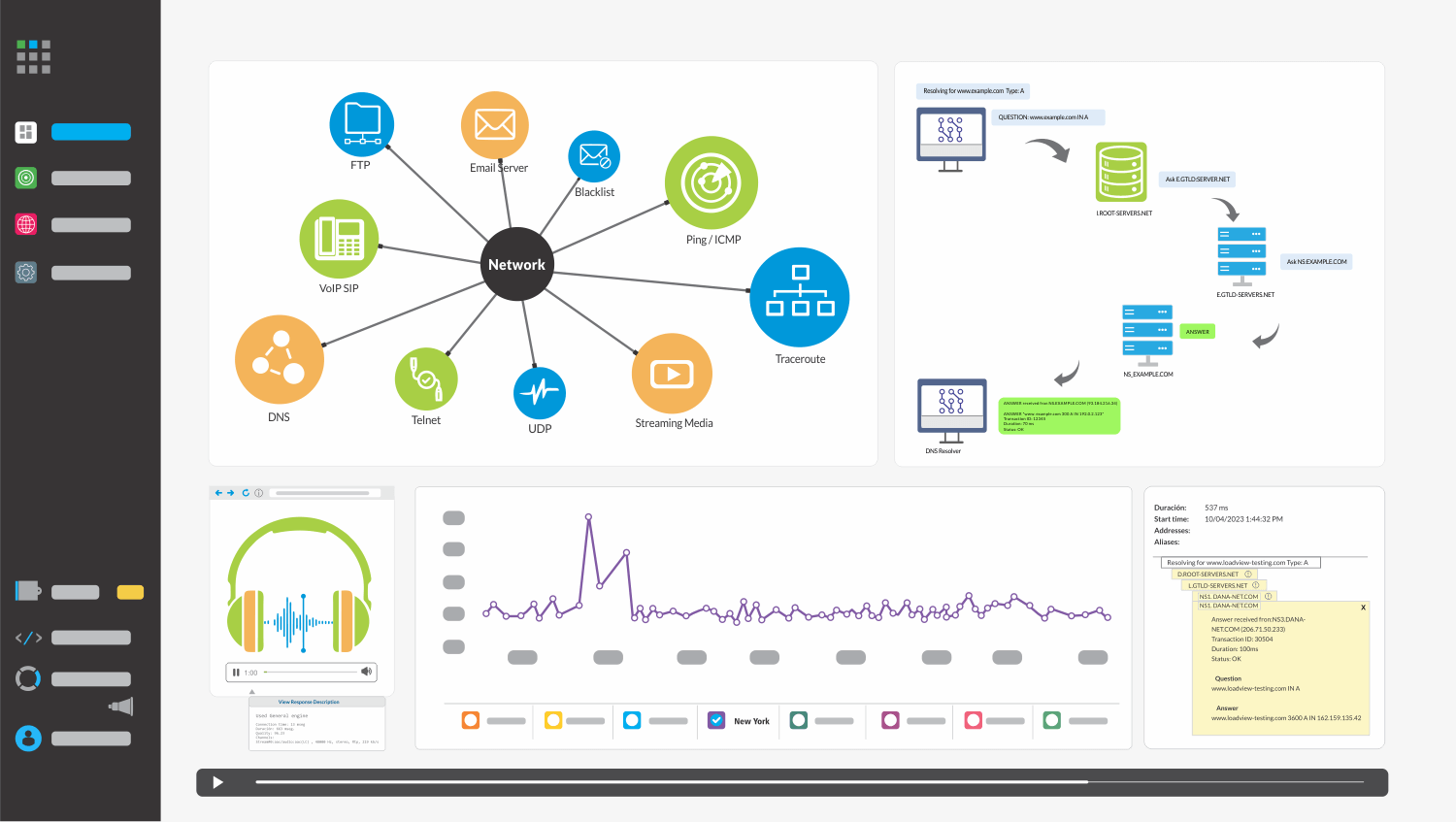 Unparalleled Performance Insights​
Monitor your websites, web applications, and APIs like never before. Stay proactive, not reactive. Ensure every digital interaction delivers a peak experience for your users.
One of the best aspects of Dotcom-Monitor is their 24/7 live support with real engineers. They also provide a wide range of monitoring services that cover all aspects of website performance, including uptime, page speed, server health, and more!
Easily Integrate with Your Most Important Apps
Experience seamless connections with Dotcom-Monitor. Whether it's collaboration tools, CRMs, or eCommerce platforms, our advanced integration capabilities ensure that your monitoring solutions play well with others. Boost your productivity and gain deeper insights into your web performance.
Connect All Your Favorite Applications to Dotcom-Monitor
30-Day Free Trial. No Credit Card Required.